Certified Fraud Examiner: The Ultimate Course to Fight Corruption and Fraud!
Does it pain you when billions of money in Kenya evaporates in thin air without a trace and you end up paying for it through tax? Where does this money disappear to? How can I be able to detect before it disappears? Well, that's where Certified Fraud Examiner (CFE) course from Finstock Evarsity College comes in handy.
Kenya is presently in a grip of massive corruption scandals. While the focus has been on how much has been "stolen", how it was stolen and by who – I think the first question we should have asked is: How could such theft of public funds happen with a functioning government and in organizations that have seemingly strong controls and a seemingly strong governance structure?
This impunity weighs the country down and becomes a burden in our soul. I want to help get rid of this corruption, but am just a little person, what do I do?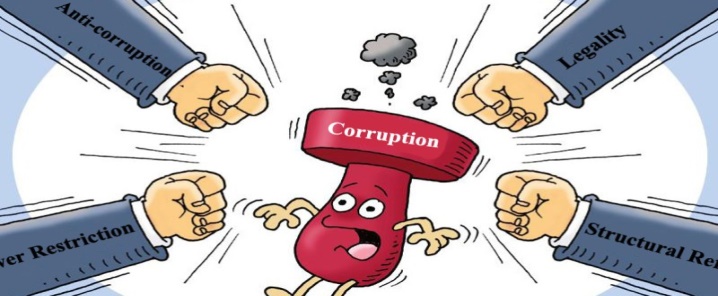 Worry no more, get a Certified Fraud Examiner (CFE) certification
The Certified Fraud Examiner (CFE) is a credential awarded by the Association of Certified Fraud Examiners (ACFE). The ACFE is a provider of anti-fraud training and education.
CFE training involves imparting knowledge of complex financial transactions and understanding of forensic methods, law, and of how to resolve allegations of fraud. Fraud examiners are trained to understand how and why fraud occurs.
Benefits of a Certified Fraud Examiner
? Increase your earnings – CFEs earn 31 percent more than their non-certified colleagues according to the 2017/2018 Compensation Guide for Anti-Fraud Professionals. There are numerous institutions in Kenya that employ Certified Fraud Examiners and they actually pay them between kes 150,000 and kes 300,000 per month. Senior and experienced Certified Fraud Examiners earn over kes 700,000 per month.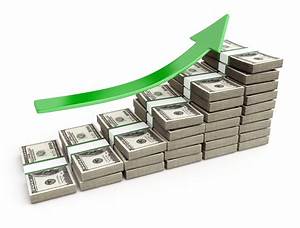 The question here is not whether you as a CFE will get employment, but who pays better than whom. The moment you are through with the course, you shall get several offers from many potential employers; it's you to choose who to work for. If you want to join the field of forensic science and high-level auditing and investigations, CFE is the course to pursue.
? Advance your career – CFE certification is documented evidence of expertise and experience, representing a high level of skill, knowledge, and professionalism.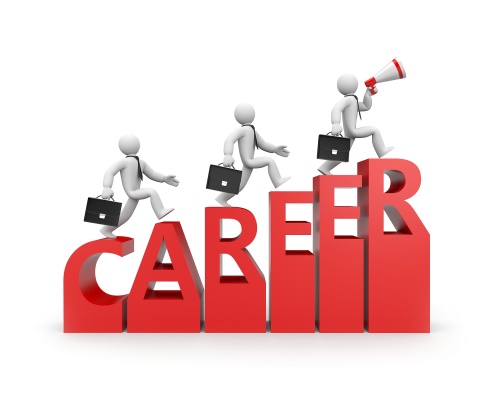 ? Enhance your marketability and job security – Robert Half International identifies the CFE as "in-demand…one of the most marketable credentials today" and A.E. Feldman, a leading executive search firm states, "…the CFE has emerged as the gold standard in the area of fraud."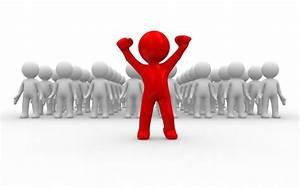 ? Gain professional visibility and credibility – The CFE is accepted worldwide as the standard of excellence in the anti-fraud profession.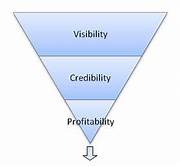 ? Distinguish yourself from your peers – The CFE credential is recognized in the hiring and promotion policies of leading organizations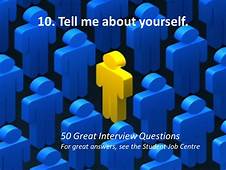 IMPACT OF CFE TO YOUR COMPANY'S BOTTOM LINE
ACFE research indicates that organizations with CFEs on staff uncover fraud 50 percent sooner and experience fraud losses that are 62 percent smaller than organizations that do not have CFEs on staff.
Fraud continues to be a major concern in Kenya's insurance sector, with the 2016 industry report showing higher claim rate and losses, an indication of fraudster's participation the market.
The Insurance Regulatory Authority (IRA) 2016 report shows that general insurance business incurred Sh2.1 billion in losses, with claims growing by 11.8 percent from Sh49.05 billion in 2015 to reach Sh54.86 billion.
Of concern were medical and motor classes which together accounted for 83.5 percent of total claims in the general insurance business, with each accounting for 33 and 50.5 percent respectively.
Banks on the other end have not been left behind in this fraudulent acts .Report has it that Imperial Bank had significant differences on loans, overdrafts, investments and deposits from what had previously been reports to the bank's board.
In response to the National Youth Service (NYS) stolen funds, the Central Bank of Kenya imposed a Sh392.5 million fine to various banks that were part of the anti-money laundering scheme. Penalties imposed by CBK on various banks saw KCB, Equity, Cooperative Bank, DTB and Standard Chartered bank bear the brunt of the CBK's unprecedented action.
It is possible that these losses could have been averted if the affected companies had well trained and professional CFEs.
Targeted professionals who can undertake the CFE course
Professionals who are most suited to undertake the CFE certification include; Accountants, Fund Managers, Lawyers, Law Enforcement officers (Police Service and CID), Engineer, Procurement officers, Auditors, Prosecutors, Risk Management Professionals, Forensic Auditors, Security and Fraud Investigators, Risk Compliance Officers, Insurance Investigators, Criminologists
BEST EMPLOYERS FOR CFES
The following are the institutions that employ CFE professionals in Kenya. However, this list is not exhaustive.
National Police Service, Directorate of Criminal Investigations, Office of the Director of Public Prosecutions, Ethis and Anticorruption Commission, National Intelligence Services, Deloitte, PWC, KPMG, Earnest & Young, Ministry of Finance, Capital Markets Authority, Transparency International, Central Bank of Kenya, Office of the Auditor-General, Retirement Benefits, Authority , Insurance Regulatory Authority, Kenyan Banks, G4S and Finstock Evarsity College.
Wow, this is great, where do I start?
At Finstock Evarsity College, we got you covered. Finstock Evarsity is an online platform that has partnered with the Association of Certified Fraud Examiners (ACFE) as an educator member.
As a tuition provider and educator member for CFE, we ensure you get both internal (Finstock Evarsity College Certification) and external (international) CFE certification from the examining body (ACFE). This ensures the legitimacy and international recognition of your certification.
How do we ensure you get CFE Certification.?
• 24hrs access to an online platform for access to notes, quizzes, videos, practice exams, online video conferencing lecturers, and forums among others. This increases convenience for busy professionals who are unable to consistently attend physical classes.
• We have soft copy and hardcopy books on the Cfe course in their respective units for readability purposes.
• Chat, Video and audio lessons are available using our online chat and video application which can be accessed on Google store.
• We have online practice tests covering more than 1000 questions in the entire 4 unit to prepare you for the final exams.
• We also handle study queries using our state of the art customer relations module found in our e-learning platform.
• We also provide an avenue for physical inquiries at our offices at Town House 2nd Floor room 12, Kaunda Street
• We also have the phone and watsups support using line 0703313722.
• The fees for undertaking the course at Finstock Evarsity College are pocket-friendly. The total fees of kes 121,000 fees can be paid a one-off or in three installments of (Kes 51,000, Kes 35,000, Kes 35,000). Apply now
For more details, go to International Courses-CFE
Summary Details
Semester Duration: 4 months (Jan to April 2019)
Deadline for Application: 31st Dec 2018
Mode of Study: Online
Study materials: 4 hardcopy Books available
Online Practice using past papers: Available
Qualification: A certificate or diploma or degree and/or Relevant experience
Application payment mode/ Registration mode: OnlineApplication Link: https://finstockevarsity.com/cmis/portal/?do=international&course=CFE
Final International exam mode: Online
Date of Final Exam: In the 5th Month after enrollment.
Contacts: 0703 313 722 / 0796 871 644
Why go to class if you can do it online?
The rise of E-Learning in Kenya
Increase in internet accessibility has opened up many new opportunities that were previously never thought of.
In Kenya, from the comfort of one's bedroom, anyone can now shop for items online and have them delivered to their house without having to physically go to the shopping malls. While this is yet to catch up fully due to some bottlenecks surrounding quality assurance, such a reality of e-commerce is here with us.
Employment opportunities trends are also changing. Thousands of young men and women across the country are currently engaged in employment with individuals and firms that they have never met—save online. Armed with a laptop and an internet connection, many now source for typing, marketing, data analysis and all sorts of job opportunities from companies abroad at the comfort of their homes.
Business connections are being made online; interviews and jobs are being secured online and deals worth millions too. The list of the possibilities of what having an internet connection and a laptop are just beginning to unfold.
While the above is going on, a new phenomenon in the education sector is taking Kenya by storm. This is e-learning.  More and more people are opting to study from the comfort of their homes guided by lecturers and professors purely online. Instead of having to go physically to a college to attend a lecture or learning a much needed improvement course, it is now slowly becoming a norm for one to hop into e-learning programs to achieve such an end.
In recent years, e-learning courses have grown in popularity at unprecedented levels, greatly aided by the rapid development of technology and the mechanisms for the delivery of such courses. In both professional and social circles, a swift shift from print to electronic media is occurring, while educational courses are quickly ceasing to be a classroom-based affair and are relying more and more on the internet.
With a laptop, a mobile device and Wi-Fi, you can manage your own e-learning course, and take courses yourself, in just about any subject and pretty much any language. The rise of e-learning has naturally led to a boom in e-learning localization services, but it is the global appeal of e-learning that makes localization not only possible but highly relevant.
The world's workforce is increasingly mobile and interconnected, and all these developments have led to e-learning becoming a very popular reality. There has been a similar increase in the extent to which businesses and individuals are prioritizing development and training, largely due to the fact it is now much more readily available.
This rapidly growing trend has seen a huge rise in the number of self-employed individuals and a steep increase in the number of employees working from mobile devices, which enables far more effective management and communication.
In Kenya Finstock E-learning is spearheading this new area.
Armed with vast localized resources and given the convenience and various benefits that e-learning accord, Finstock e-learning is slowly but surely cutting a niche market for itself. As enrolment in physical learning institutions is dwindling as indicated by the recent news in the press, Finstock e-learning is growing in leaps and bounds prompting the question:
Why?
Localised content
Finstock e-learning has mastered the art of localising content to fit the needs and requirements of the local workforce.
Like many educationalists will tell you, there exists many benefits of localization of e-learning content, and the statistics are fairly compelling.
Workers who use e-learning can have a 50-percent boost in productivity, while businesses save between 50 percent and 70 percent in training costs by using e-learning.
All of these savings are a result of e-learning localization. In addition to the obvious managerial benefits, employees are beginning to take a far more active role in their learning, shifting control away from managers and personally identifying the areas in which they feel they should receive further training. As a result, e-learning providers find themselves in a very positive position and can take full advantage of the situation by enabling worldwide, self-directed learning.
E-learning is increasingly the platform of choice for individuals in places where it is socially, politically and geographically difficult to learn by other means. The growing use of mobile devices throughout emerging economies will continue to skyrocket as technology advances further. With learning and education now central to political agendas for emerging economies, there is a huge market for e-learning courses and verbal, audio and written tools.
Convenience
E-learning means that one avoids the hustle and bustle of travelling to an actual classroom to be taught. With e-learning content, all a student need to have is an internet connection and a laptop or a computer to study.
Costs
E-learning is on average approximated to be way much cheaper that going to a physical classroom or a lecture hall. Some statistics estimate that e-learning cuts the cost of learning by up to two thirds depending on the complexity of the course one is undertaking. And with the economic conditions being the way they are, cheaper—but quality—is not an option but a necessity.
With Finstock e-learning, the future of education is here. Don't be left out, find a way to join us.
The advantage of having extra skills
I don't know about you, but I'm always curious about the world, and always aware of how much I still have to learn.
Most of the time people like specializing in one area of qualification, but what does not come to the mind of the people is what if you did more than one thing.
Definitely some will say "I want to be the expert in this field. But does it really pain to move an extra mile and gain new experience. After spending the past couple of years taking on different internships, jobs, and educating myself in fields outside of the constraints of my undergraduate major, I've learned a lot about myself and discovered that I was talented in areas that I didn't know I was capable of excelling in. It made me completely change my mind about my career path, and it allowed me to step outside of my comfort zone towards a new path that was perfectly designed by me. Going this route has opened the doors to a larger network of people, and I unintentionally realized that it gives me a unique advantage. Here are 4 benefits of being the Jack or Jill of all trades.
1. You can grow as a person, develop your knowledge base and improve yourself for the better.
2. Learning something new gets us access to new and different opportunities and the chance to try new experiences that might be the best ones you have ever tried
3. You could potentially earn more money in your work life from learning a new and appropriate skill or by developing one that links to the work you do. You'll rejuvenate your working life and get so much more from it.
4. Developing a new skill will influence the way you do things day to day and they will make doing things quicker and easier, saving time, energy and stress.
The white matter in your brain is called myelin, and it helps improve performance on a number of tasks. The more people practice a new skill they are learning, the denser the myelin in their brains becomes, which helps them learn even better.
Learning a new skill helps you learn things faster over time. By stimulating neurons in the brain, more neural pathways are formed and electrical impulses travel faster across them as you attempt to process new information. The more pathways that are formed, the faster impulses can travel.
People who learn a new skill are less likely to develop dementia, which has been linked to demyelination of your brain. People who actively learn new skills don't give their brains a chance to demyelinate, and their neural pathways are ready for new impulses to travel along them.
Being multifaceted shows that you are a great learner and that you can easily adapt to new situations and working environments. Having experience in learning and working in a variety of industries shows that you are more adaptable when being faced with tasks and projects that require a completely different approach than your other skill.
Finstock  consultantancy
A consultant  is a professional who provides expert advice in a particular area such as security (electronic or physical), management, education, accountancy, law, human resources, marketing (and public relations), finance, engineering, science or any of many other specialized fields.
By hiring a consultant, clients have access to deeper levels of expertise than would be financially feasible for them to retain in-house on a long-term basis. Moreover, clients can control their expenditures on consulting services by only purchasing as much services from the outside consultant as desired.
Finstock Consulting is a management and development policy consulting firm dedicated to serving the needs of clients from diverse background. Our senior consultants have over time built their expertise both in the industries we serve and within consulting practices of major international firms. Our consultants have worked for clients in the wider Eastern Africa region. We deliver demonstrable value through quality of our insights, the internal support we generate for change, and the way we work with our clients to implement solutions that deliver measurable value
Finstock Consultants can assist you at any stage of the MBA PHD research proposal/thesis training process, from the conception of an idea to its final, polished completion. We will work with you to make certain that you present your best self…in writing. Listed below are the services that we offer but if you have any other MBA PHD research proposal/thesis training needs, feel free to contact us. We will do our best to accommodate any and all requests.
The benefits of using consultants include:
Unique solutions that reflect the circumstances and aspirations of the client.
Speed, because the consultancy team (unlike the in-house management) isn't distracted by other tasks.
Knowledge of 'best practice' and effective solutions from within the client's industrial/commercial sector.
Exposure to expertise derived from other industries and sectors.
Provision of specific technical skills that are non-existent or in short supply in-house, and often the transfer of such skills to in-house staff.
Change management skills enhanced by the consultant's position as independent and objective.
.

Quality Education
Does the type of school you attended affect your performance?
Although personal attributes are almost certainly important, some universities might be better than others at developing students' knowledge and skills. This is hard to measure objectively, but universities differ in student-staff ratios and student satisfaction with teaching. Different universities have different modes of teaching and they have their own perspective on how a student can grasp things. How a lecturer delivers information has a great magnitude on a person's overall performance. Some lecturers will emphasize on group works or individual learning, others will prefer to teach everything. Qualifications of teaching staff are found to be one of the most important factors affecting the perception of education quality.
The administration system will also affect the quality of education a student receives from a university. The management of the school ensures that lecturers provide quality education and will be at their necks each time a complain arises from the students. It ensures that  students have enough resources when embarking in their studies .The management also is 'eyes' on the student performance and discontinuation of student who disregard their performance will be a common phenomenon. A school with strict administration will help a student maintain focus and take their studies with much caution and much importance.
The people you associate with also affect your performance. In a way every person you meet in life influences you in one way or another. They will affect either negatively or positively. People who have the same goals with you will tend to be a motivational gear and will contribute to how much you focus on your studies. On the other hand, people who are not optimistic in life will tend to drag you and make you lose your focus. As they commonly say "birds of the same feathers flock together. Some people will change your perspective of life and how you normally do things and add your drive in life.
Or it could be that, on average, the student experience is fairly similar between universities, but employers believe, rightly or wrongly, that graduates from some universities are better and pay a higher salary accordingly. In other words, employers may take degrees from certain types of university as a signal of ability and talent. A university education is often seen as a reliable pathway to a good career and a comfortable life, but this pathway also seems to be crumbling with ongoing weakness in the job market.
In order to provide 'quality' of higher education, quality assurance is necessary. In this article, quality is defined as 'fitness for purpose' and quality assurance is defined as 'those systems, procedures, processes and actions intended to lead to the achievement, maintenance, monitoring and enhancement of quality'
Reasons as to why you should opt for online universities
Flexibility
Student's work where and when they choose to fit in with jobs, families and other commitments. Forget about attending classes for hours, sitting in an uncomfortable chair, and suffering from back pain by the end of the day. You will not be bound to physical class session when you opt for online education. All lectures and needed materials are provided via online platforms, so you'll easily access them from the comfort of your home. You will not take public transport to get to campus, you won't have to spend money on gas for your car, and you won't have to get up early to get dressed for class… the list of conveniences goes on and on.
You can learn whatever you want!
You can pick the program of your dreams in traditional education, too, but that would involve traveling away from home, living in a completely unknown city, and struggling in an extremely competitive learning environment. With online education, you can take any program or course present in traditional four-year universities.
 Constant Access to All Previous Lectures and Materials
Maybe you're a fast note taker with a killer memory, and anything a professor says in a lecture automatically goes into your vault, forever. Probably not, though. Fortunately, with online courses, there is a permanent record of all the discussions that happen in class; professors' lectures are accessible in video or text formats, your assignments can all be downloaded and re-downloaded, and it is generally very easy for you to access any previous content from your classes. That means if you miss out on a session, or you aren't great at picking out important points in a long lecture, you can always go back and review! This is one of the absolute biggest benefits of online classes versus classroom lectures
Work At Your Own Pace
Most schools advertise the fact that you can work on your own schedule, even in your pajamas, but it isn't just about scheduling school before the kids wake up or after you come home from your day job. At an online university, you have more flexibility to work at your own pace. So, even if you can only devote a limited amount of time to your schoolwork, you can still get your degree. You choose the number of classes you're taking at a time, and you can even choose between colleges with different schedules baked right in. Some schools use traditional fall and spring semesters, but some use trimesters or quarters, or customized "block schedules" where each course takes only four or six weeks to complete. If making your own schedule is important to you, then it is likely that there's an online college that has what you need.
Self-discipline and responsibility
Who says that having to be more self-disciplined is a disadvantage? It is true that studying online requires more self-motivation and time-management skills, because you will spend a lot of time on your own without someone physically close to keep you focused on deadlines. Look at it this way: your online course will not only teach you geology or poetry, it will also help you become more self-motivated, traits that will make you stand out in the workplace and beyond. It will look great on your résumé.